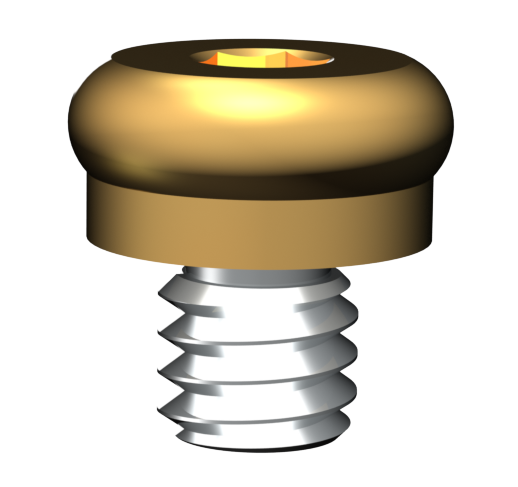 Attleboro, MA- Sterngold is pleased to announce that the Stern SNAP® product line is now available in a retrievable Drill & Tap option for removable restorations on a CAD/CAM or traditionally fabricated overdenture bar. The SNAP® Drill & Tap allows users to retrieve and replace restorations with ease of use and confidence. Users also have the choice of pairing the attachment(s) with metal-free caps or *CM® LOC® Metal Housings with *PEKKTON® inserts.  Both retentive male options establish secure denture connection while offering a variety of retention levels.
To find out more details, click HERE, or call 800-243-9942.
*CM LOC® IS A REGISTERED TRADEMARK OF CNEDRES+MÉTAUX SA SWITZERLAND. PEKKTON® ATTACHMENTS ARE PART OF THE CM® LOC SYSTEM.
About Sterngold Dental, LLC
Founded in 1897, Sterngold Dental, LLC is a world leader in dental products and specializes in alloys, attachments, implants, and restorative systems. Restorative and Removable dentistry solution examples are the ERA® and ORA family of resilient dental attachments and the TRU®, PUR®, and MOR® Implant Systems for esthetic restorations.
Sterngold Dental, LLC is certified to EN ISO 13485:2016 and MDSAP for the European Union, United States, Canada, Brazil and Japan. Sterngold also complies with the European Medical Devices Directive, (MDD) 93/42/EEC. FDA Quality System Regulations and MHLW Ministerial Ordinance No. 169.  All products and procedures are monitored under these quality systems. Sterngold Dental, LLC's Implant products have approval to market in the United States, Sweden, and more than 25 other countries. For more information, visit www.sterngold.com