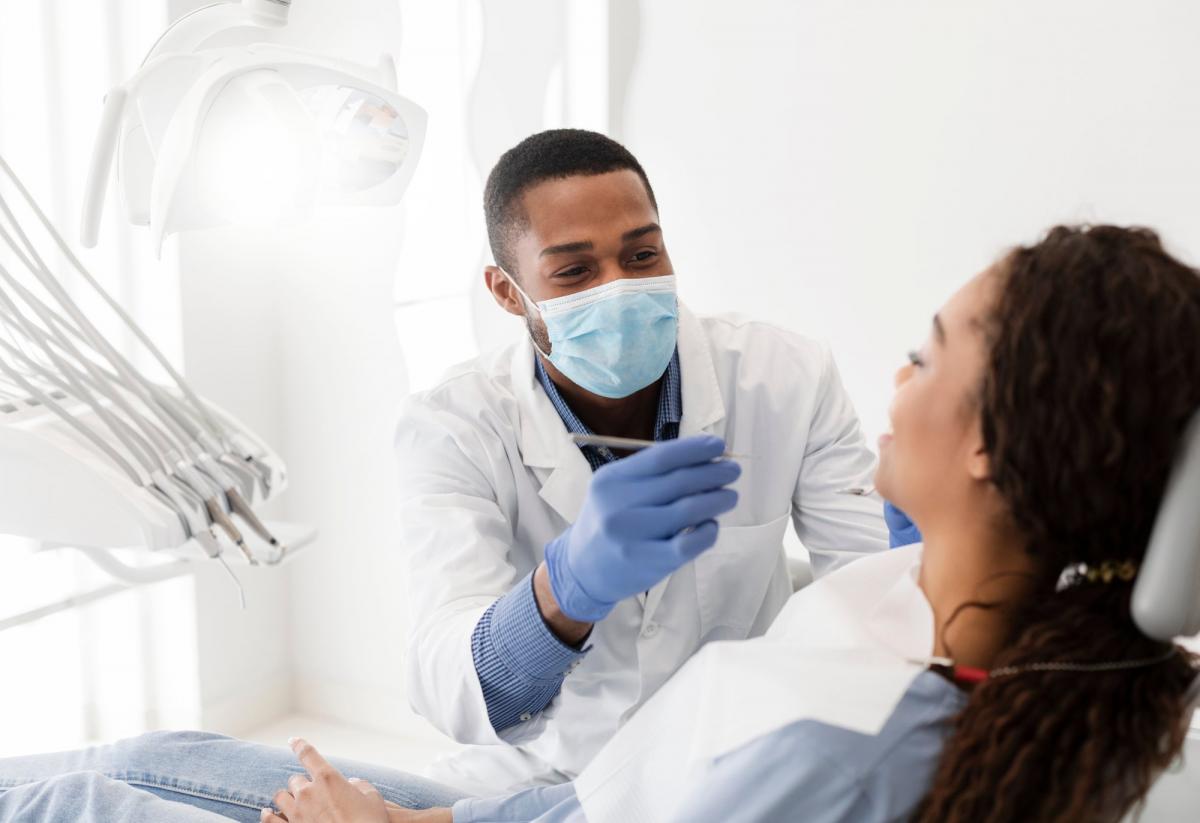 Are Mini Dental Implants Worth the Practice Investment?
In a dental practice, every patient comes with a unique issue. Providing good quality and affordable dental treatment options to patients can be challenging for dental professionals. Having mini dental implants as an implant therapy option for full and partial removable dentures, in addition to conventional root-form dental implants, can increase case acceptance.
The less invasive, more convenient, and more affordable nature of mini dental implants is an excellent way to improve patient quality of care and practice growth.
These one-piece implants come in smaller diameters and are an excellent choice for minimally invasive flapless transmucosal placement. Due to their small size, mini implants can also be used in patients with narrow ridges and small interdental spaces without the need for bone augmentation.
Mini Dental Implants Directly Appeal to the Needs of Patients
Many patients who are denture wearers experience the frustration of denture adhesives. They simply cannot eat certain foods like vegetables or meat, and as a result, their diet is affected. Their denture is not secure, and it is tough to smile with confidence.
Conventional implant retained, tissue supported dentures are an ideal solution for these patients, but many patients cannot always afford the cost of this type of denture.
It is a common finding for dentists to come across ridges with less than 3mm widths. These challenges make standard drilling and traditional implant placement procedures impossible without ridge augmentation or other manipulation procedures.
Such procedures are complex, and many patients do not accept this treatment plan because fear, cost, and time.
Mini dental implants are less invasive and more affordable than traditional implants and can often be done in a single visit. Same day affordable teeth!
Advantages of Mini Dental Implants
An Affordable and Quality Implant System
Mini implants have been designed to eliminate the cost barrier associated with implantology and make implants a common and affordable treatment option. The idea of designing mini implants is to benefit both the professionals and patients with an easy-to-use and affordable implant solution. The cost to the patient is roughly half the cost of conventional implants.
With simple, reliable, and uniquely designed mini dental implants, you can bring the benefit of implants within the reach of even those patients who are financially or medically unfit for traditional implant methods.
Minimally Invasive and Immediate Load
Mini dental implants are designed to be a flapless and suture-less procedure. The minimum site preparation associated with mini implant placement further accentuates its benefit in terms of the time and cost it saves for the dental practitioners. Drilling right through the gingiva it takes only a few seconds to prepare an osteotomy.
The mini implant comes in a wide range of lengths to address tricky anatomical challenges. These features along with the conical shape of the implant make the implant placement quick, simple, and minimally-invasive.
Often patients can leave the office with a completed restoration in a single day!
The mini implant system facilitates immediate placement followed by immediate loading if appropriate primary stability is achieved, allowing the patient to go home with their new teeth in just one visit.
This grit blasted, acid-etched, and threaded implant allows compression and expansion of the bone to achieve high stability. The bone compression and expansion caused by rotation makes the implant placement procedure less traumatic for patients. Thus, in most cases, patients recover in a single day.
Fewer Complications
Because of their smaller size (2.1mm – 3.0mm), the minimally invasive feature of mini implants makes them a perfect choice for older patients.
Mini implants mean less downtime, minimal pain, and quick recovery. The tissue and bone disturbance are minor in the case of mini-implant placement. Hence, most patients do not require any medication after the treatment and can start eating solid food on the same day.
Benefits of Mini Dental Implants for Professionals
Ease of Placement
There is one simple surgical kit and 1-3 drills needed to place mini dental implants.
The special design of the mini implant along with SGE surface treatment allows compression and expansion of the site and maximizes bone-to-implant contact to provide high stability.
The grit blasted and the acid-etched surface of mini implants stimulates cellular activity and the proliferation of osteoblasts. The material biocompatibility and the force distribution with strategic designing ensure the long-term success of these implants.
Self-tapping implants. The flapless aspect of mini implant surgery comes from the implant's self-tapping feature. These dental implants have self-tapping, screw-type bodies with a double lead thread pattern and micro threads at the top to ensure immediate fixation.
A Versatile and Affordable Implant System
Mini implants are a versatile implant system and provide an affordable solution to smaller implant indications for overdentures and single arch. They can also be used for crown and bridge fixation in tight places, and fixed replacement of single or multiple teeth in narrow ridges.
Mini implants are considered a treatment option when the standard implant placement becomes unaffordable due to financial constraints.
Mini dental implants appeal to patients who, for numerous reasons, might delay or never commit to a traditional procedure. Offering mini dental implants grows the dental practice and creates very satisfied patients.
MOR® Mini Dental Implants
The MOR® Mini Dental Implant is a simple, effective, and affordable dental solution for both the patient and clinician. These one-piece mini implants come in a range of lengths and diameters to cater to various anatomical needs and challenges. Ultimately, the MOR® mini implant has a high potential to deliver patient satisfaction.
Enhance your dental practice with implantology beginning with mini implant treatments. With MOR® Mini Implants from Sterngold, you can lower the complexity barrier associated with implants and add a modern, effective, and affordable solution to your dental practice.
To learn more about MOR® mini implants, visit sterngold.com/mor-mini-implant-system.