BD Load®
BD Load® is a milling blank in which the dental arches are integrated in a functional, aesthetic set-up
The current integrated set-up concept of the dental arches follows that of lingualized occlusion. BD Load® is characterized by harmonious positioning of the anterior and posterior teeth in eugnathic occlusion and optimal contact relationships.
The polymerized dental arches are made of the prefabricated Polystar® Selection EDITION anterior teeth and DeltaForm® posterior teeth by Merz Dental. These synthetic teeth have an impressive aesthetic effect as well as high abrasion resistance and can be furnished in different shades.
BD Load® arches come in S, M and L sizes as well as in the jaw widths narrow, medium and wide with a set-up either to the 1st or 2nd molar for alignment according to the patient-specific alveolar ridge situation.
The BD Load® as well as teeth are made of highly cross-linked PMMA. Compared to conventionally manufactured dentures, the material properties in terms of volume stability, tensile strength and a reduced monomer content of less than 1% are significantly improved as a result of the controlled polymerization during industrial production of the BD Load® and the additional tempering process. The BD Load® has less allergenic potential compared to conventionally manufactured dentures.
The milling blank is furnished with an integrated zero point clamping system for positioning in the milling machine, which allows for clear, positionally accurate placement in different milling systems. In order to also restore large jaws as far as possible, the diameter of the BD Load® was set to 113 mm.
Lingualized occlusion
4 layered anteriors
Setup 6 to 6
Highly cross linked base material
One time milling process
Prefabricated tooth setup
3 layered posteriors
Setup 7 to 7
Low content of monomer - less than 1%
No need to stick
No need to glue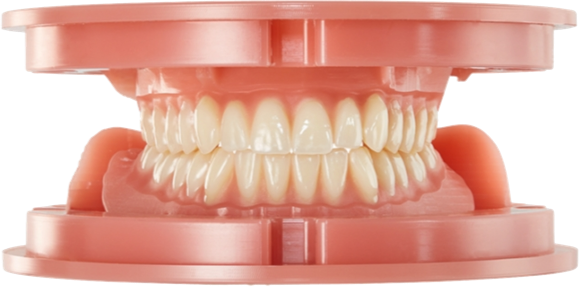 | | |
| --- | --- |
| Residual monomer content | under 1% (low allergy potential) |
| Flexural strength | > 90 MPa (according to DIN EN ISO 20795-1) |
| Water absorption | > 32 μg/mm3 (according to DIN EN ISO 20795-1) |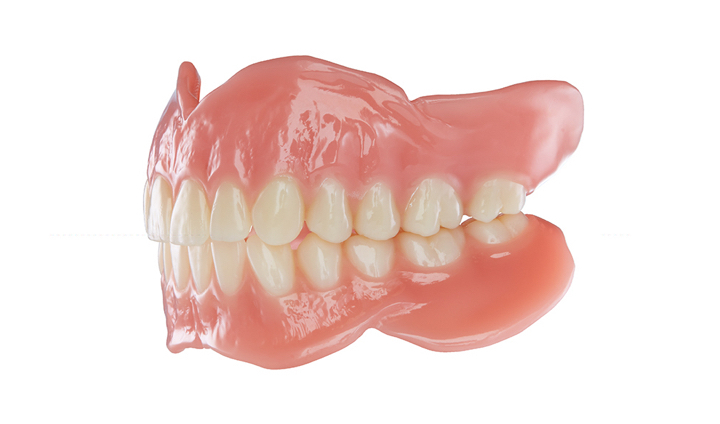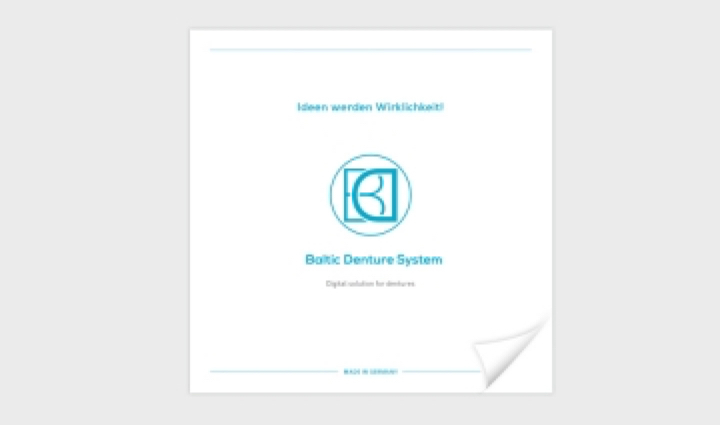 Tooth setup with prefabricated teeth
The occlusion concept based on a positioning system according to Prof. Gerber entails lingualized occlusion of the dental arches with unilateral support. In addition, the contact relationships ensure the independent masticatory stability of the dentures.
The four-layer Polystar® Selection EDITION anterior teeth meet the high individuality requirements for high-quality dental prosthetics. The universal anterior tooth together with the semi-anatomical DeltaForm® posterior tooth offers a high aesthetic level along with a modern functional surface design.
The DeltaForm® posterior tooth with its specially designed lingualised chewing surfaces, characteristic abrasion facets and low cusp angle encompasses all the requirements of this full denture manufacturing concept.
The semi-anatomical chewing surfaces of the posterior teeth center the line of force on the alveolar ridge, this avoiding horizontal force. In order to ensure unilateral support during dynamic chewing movements, they feature additional bilateral balance and result in "more gentle" centering through the mortar-pestle principle.